Our dynamic team is committed to entrepreneurs and investors in New Mexico. Learn more about us below.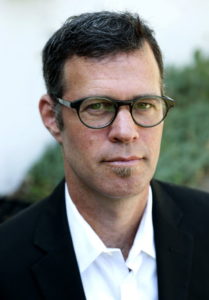 Drew has contributed immensely to startups in New Mexico. Most notably, Drew served as the first CFO of Meow Wolf, a New Mexico B Corp that creates immersive arts experiences to wow. His efforts at Meow Wolf led to raising more than $125 million in investment, the purchase of a new headquarters, and tremendous growth from 50 people to more than 400. Drew has also worked with Build with Robots, Electric Playhouse, Parting Stone, and PWR Lab.
Consulting has taken Drew across New Mexico and the U.S., to Native American nations, and to more than 40 countries.  He has contributed to 100+ business plans and dozens of start-ups. Drew's work has generated over $300 million in investments and has created thousands of jobs.
Drew's previous experience includes lending for a Bluetooth wireless firm, and acting as program officer for Grameen Foundation. Drew began his career as a VISTA and AmeriCorps Team Leader in Oakland, California.
Drew values community engagement. He served on Pueblo of Acoma's Business Advisory Board and the Serve New Mexico Commission. He is currently a member of the Social Venture Circle and Lifetime Member of Net Impact.
Drew completed his MBA from the University of Washington in Seattle. He finished his BA, Cum Laude, in History and International Relations from Washington University in St. Louis.
In his free time, Drew plays ultimate Frisbee anywhere he can, is learning tennis, hikes to get lost, eats food he doesn't recognize, and enjoys bad puns more than he should.
Tatianna Pavich, Director of Business Operations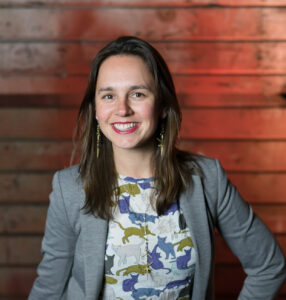 Tatianna is a seasoned operations specialist, project manager, experienced producer and strategic consultant specializing in human centered design. One of her most notable accomplishments in recent years was project managing over 130 unique immersive art projects for Meow Wolf's Omega Mart experience in Las Vegas. In addition to her role with NM Angels, she is a lead consultant, strategist and facilitator with Territory Global.
Tatianna has founded, built and run several businesses across a wide range of industries; tech, the built environment, music and art production, film, strategy and marketing and venture capital. Whatever the industry may be, her passion for people and creating environments that allow for collaboration, integrity, curiosity and innovation are at the heart of what motivates her success.
Tatianna graduated from Presidio Graduate School in 2015 with an MBA in sustainable systems and received her undergraduate degree at Lewis and Clark College. After project managing the building of two AI robots, she was inspired to get her certification as a Disciplined Agile Scrum Master (DASM), certified from the Project Management Institute in 2020.
In her free time, Tatianna is a master gardener and amateur apiarist. She has a passion for the environment and volunteers with the Santa Fe Watershed Association and contributes to Environment New Mexico. She is also active in the creative arts community and continues to fight for everyone's right to be who they are through activism in the Drag Defense Fund and TGRC NM.
Frankie Hermosillo, Development Associate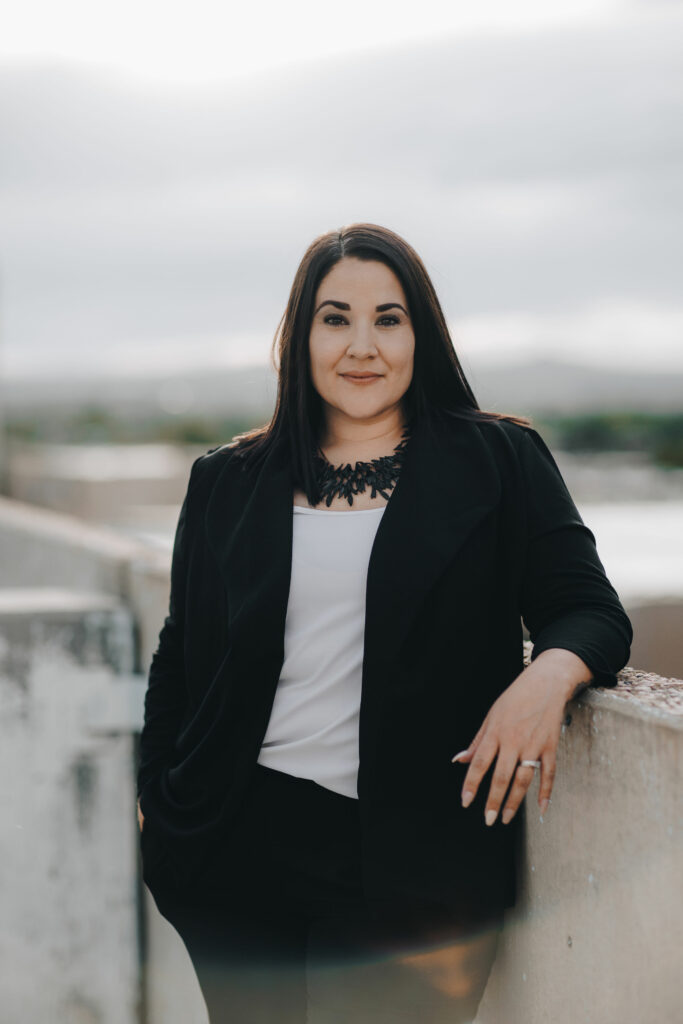 Frankie Hermosillo, a seasoned business development professional with over 13 years of experience in the commercial real estate industry. Frankie's passion for business began at an early age, when she discovered her love for problem-solving and strategic thinking. Frankie has a proven track record of success in building and maintaining strong relationships with clients, partners, and stakeholders. Her expertise lies in identifying and pursuing new business opportunities, creating
innovative solutions to complex challenges, and driving growth for her organizations.
Frankie has a deep understanding of market trends and emerging technologies, which she leverages to create strategic business plans and drive growth initiatives. She has also honed her skills in team management, mentorship, and cross-functional collaboration, which have enabled her to lead high-performing teams and achieve exceptional results.
Outside of work, Frankie is an active member of her community and a passionate advocate for women in business. She volunteers her time as a mentor for young professionals and dedicates her time to causes such as Board Member for Casa Q, Volunteer with Junior Achievement and Communications Co-Chair for Commercial Real Estate Women (CREW NM).
In addition to her professional achievements, Frankie is a mother to 9 year old boy/girl twins and spends the days enjoying any sport she can find with her wife of 13 years.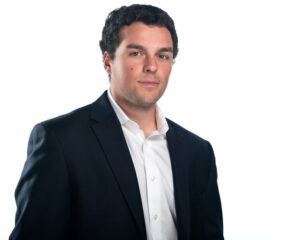 Kevin is an Associate at Marion Street Capital, which partners with Seed-Series C stage startups on strategic finance, capital raising, product-market fit and growth strategy. As an analytics expert, he utilizes his keen skills in technology and social science to identify patterns and manage data through the design and maintenance of analytic tools that help clients identify trends in finance, visualize market data, enhance operations performance, and make informed decisions. Additionally, Kevin helps advise dynamic startups on how to prepare for institutional fundraising.
He has supported clients in researching the competition, designing company strategy, crafting business plans, creating pitch decks, and designing detailed financial models. He also teaches clients how to recruit advisors, design target investor lists, manage the investor funnel, conduct investor outreach, negotiate term sheets, and create investor documents. Further, he works as a Senior Analyst for Addvia Ventures.
Kevin completed a Bachelor of Business Administration, Finance and Business Analytics from Villanova University in 2020, and is based in Philadelphia, PA. His interests include skiing, golfing, and startups.
Paul Zelizer, Membership and Sponsorship Consultant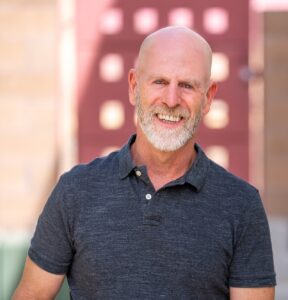 Over the past 30 years, Paul Zelizer has worked with and led programs for 30,000+ leaders working for positive change in and through their organizations. He's one of the first business coaches to focus on the needs of social entrepreneurs and impact business leaders. As part of the marketing team for Wisdom 2.0, a renowned conscious business brand, he helped grow the yearly conference from 650 to 1800 attendees in one year.
In 2017, he founded Awarepreneurs as a way to amplify the strategies that successful social entrepreneurs use. Today he is best known as host of the Awarepreneurs Podcast, one of the world's leading social entrepreneur podcasts. Paul maintains a busy coaching and consulting practice working with impact focused founders & leaders as well as a scout for a number of impact investing companies.
Paul moved to New Mexico in 1993 and he's lived in this beautiful place longer than anywhere. He's honored to work towards growing support for our local entrepreneurs and increasing options for local investors via growing the New Mexico Angels community.
In addition to business and investing as paths to change, Paul is passionate about trail running, gardening, dark chocolate, and time with caring humans. He lives in downtown Albuquerque.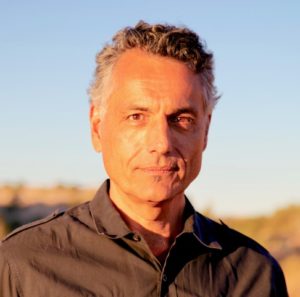 David Perez is an accomplished entrepreneur with a successful track record of starting and building B2C and B2B technology companies in the fields of healthcare technology, data analytics, and digital marketing. He is a passionate innovator adept at identifying and capitalizing on business opportunities.
With a strong background in sales, marketing, and branding, David also has experience in raising capital, mergers and acquisitions, SaaS platforms, software development, market research and education. As the CEO of The Santa Fe Group, David led the sale of the Shared Assessments program to One Trust in May 2021.
In 2011, David started Seamless Medical Systems, and created the leading platform for patient check in and
medical practice efficiency. Seamless was sold to a strategic buyer in early 2017.
David founded Latin Force, the first Hispanic consumer digital marketing agency, which he sold in 2009. There
he advised iconic brands seeking to engage Latino consumers, including: Nike, WellsFargo, Pepsi, Nestle and
Nickelodeon.
David won the 2014 Red Herring 100 North America Award for innovation at Seamless Medical and received
the 2005 Hispanic Entrepreneur of the Year award from Hispanic Magazine. He has given a TED Talk and
delivered the commencement address to the University of Vermont School of Business Class of 2007.
A graduate of the University of Vermont and the father of two teenagers, David is a musician and enjoys fly-
fishing and skiing.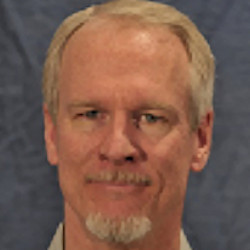 Mr. Butler recently formed Azrael Partners to improve the success rate of startups and new lines of business in larger companies.  Azrael Partners practice areas include; business strategy development, offering and business model design and vetting (Customer Development), product and service strategy, operational development and scaling, key Customer business development, pivots, turnarounds, and board adviser.
In 2006 Mr. Butler joined Lumidigm, a biometric solutions company, and became its Chief Operating Officer in 2008. Lumidigm was successfully sold to ASSA ABLOYs HID Global Business unit in February 2014. Mr. Butler became the general manager of the HID Global Biometrics Business unit and was responsible for maximizing revenue, growth and profitability of the business. In 2014 he successfully integrated the Lumidigm Business into HID global while driving 62% revenue growth.
Mr. Butler has worked in the technology sector for 35 years in a wide range of industries and businesses with 26 of those years in senior and executive level management positions.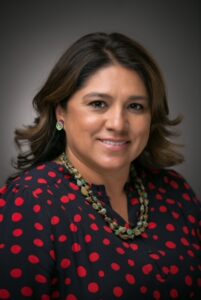 Deneca Chino proudly comes from the Pueblo of Acoma and is a lifelong New Mexican. Mrs. Chino's long-standing career in healthcare, home health and hospice, add to her diverse experience in providing healthcare solutions to New Mexicans and, most often, in their most vulnerable of times. Deneca is an experienced business development and sales leader specializing in strategic market development, customer service basics, and building healthy, effective teams.
Mrs. Chino is a dual-degree graduate of the University of New Mexico and continued her learning journey as  a 2022 graduate of Leadership Albuquerque.  She has served on several Boards within her community on the Pueblo of Acoma and is the first female Board Chair of Acoma Business Enterprises in it's 20+ years existence.
Deneca's passion for collaboration and overall mission to support Indigenous entrepreneurs and creatives drove her desire to create RezervedNM, a collective space celebrating culture and connectedness. She and her partners are focused on consulting with businesses eager to grow through strategic initiatives, taking them to the next-level. She is a problem solver, facilitator and constructive leader intent on bringing the best out of every opportunity.
She is most proud of her role as a Military wife, Mother to her two daughters and Dog-Mom. Her passions include working with Native visionaries, carrying on Acoma traditional culture and being a life-long learner.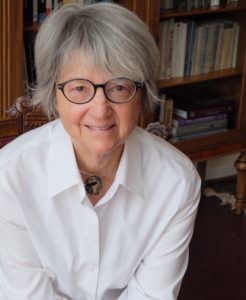 Priscilla Dakin is the principal of Dakin Business Group, which guides business owners and entrepreneurs through the journey of buying or selling a business, always with a careful eye to planning and execution. Her personal commitment to help make it happen, lending caution when appropriate, and being fair and honest with all, results in an average sales per listing rate 2.5 times higher than the average broker. Priscilla applies her valuation knowledge so that business sellers and buyers have the tools they need to make confident decisions.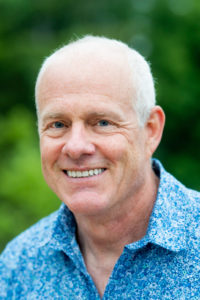 John Elling has founded and led a series of technology-based start-ups, consistently building and exiting at a profit. He is a seasoned biotech entrepreneur with a proven ability to identify and develop technology and business opportunities. Dr. Elling was founder, CEO and President of Acoustic Cytometry Systems. Acoustic Cytometry Systems licensed technology from Los Alamos National Laboratory, developed it to a commercial proof of principle, and then was profitably acquired by one of the largest companies in the sector. Dr. Elling was founder and CEO of Mesa Biotech. Mesa Biotech also licensed technology from Los Alamos and developed it into a handheld DNA detector before being acquired by Thermo Fisher.  He has also served in a Founder/CEO/President role with a number of prior companies including Greffen Systems, MitoTech, Integrated Genomics, Cytoprint and Bioreason. He has experience at Los Alamos National as both a Technical Staff Member and as a Visiting Entrepreneur, and as such is well versed in the licensing process at the national labs. John is an active member of the New Mexico Angels and a general partner at Phase One Ventures with investments in several of their portfolio companies. Dr. Elling received his Ph.D. in Analytical Chemistry from the University of Wisconsin and received his MBA from the Anderson School of Business at the University of New Mexico.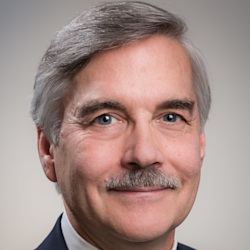 Corey Ford, MD, PhD is Professor of Neurology at the University of New Mexico Health Sciences Center in Albuquerque.  He has a PhD degree in Biophysics from the University of Texas Health Sciences Center at Dallas and attended medical school at the University of Virginia. He is the Sr. Associate Dean for Research at the UNM School of Medicine and established the MS Specialty Clinic in 1988 to focus on providing neurological evaluations and treatment for people with MS. His major academic focus is phase 1, 2, and 3 clinical trials for development of new treatments for multiple sclerosis. He has been an active member of the New Mexico Angels since 2014 and was appointed to the Board of Directors in July 2020.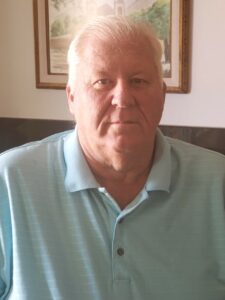 Alan Kirk graduated from Eastern New Mexico University with a Bachelor's in Psychology. Upon returning to his hometown of Los Alamos, he was employed by the Los Alamos Police Department. Mr. Kirk was promoted to Police Chief in 1988 and retired in 1998. He then became a Municipal Judge and served 5 terms (20 years).
Mr. Kirk graduated from Leadership New Mexico in 2002 and has served as chair for several organizations over the years, including New Mexico Police Chief's Association, New Mexico Municipal Judges Association, White Rock Little League, Leadership Los Alamos, Los Alamos Juvenile Justice Advisory Board, Hilltopper Basketball Academy, and the Alex Kirk Foundation. He currently serves on the New Mexico Juvenile Justice Advisory Council.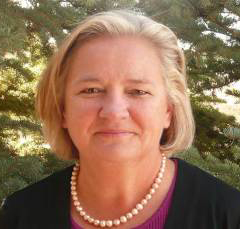 Ms. Kuuttila joined Science and Technology Corporation in 2003 with more than 20 years of leadership experience in technology commercialization and licensing. This includes positions as Assistant Vice President for Technology Commercialization at Purdue Research Foundation; Director, Technology Commercialization, University of Georgia; Director, Office of Technology Commercialization, Center for Advanced Technology Development, Iowa State University.
Her prior experience includes a consulting practice that provided strategic marketing and technology transfer consulting services for a wide variety of well-known technology corporations, universities and foundations, including Stanford University. Lisa began her career in industry in several engineering and technology marketing positions.
Ms. Kuuttila has exhibited exceptional skills in the marketing and start-up company aspects of technology commercialization, having significantly increased the number of spin-off companies at each university she has served. She has substantial expertise in university-based equity transactions. She managed the seed capital venture fund on behalf of Purdue Research Foundation, making investments in Purdue start-ups. She has published extensively in her field and has made presentations throughout her career at AUTM, AURRP, the Licensing Executives Society, the Association of University Related Research Parks and other regional and national conferences and forums.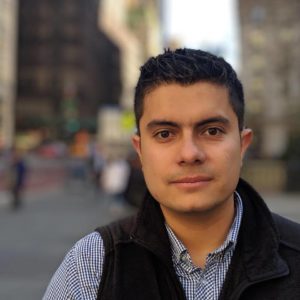 Carlos Murguia has enjoyed a career covering industrial engineering, entrepreneurship, and venture capital. After receiving an M.S. in Industrial Engineering from New Mexico State University, Murguia started as an Economic Development Officer at NMSU's Arrowhead Center. In 2020, Murguia became Director of the Foster Innovation Exchange of NMSU's Arrowhead Center. Leading FIX, Murguia has established partnerships with different organizations to support entrepreneurship and provide prototyping services to entrepreneurs in the Paso del Norte Region. Murguia was recognized by HBCUvc as one of the "31 Under 31" to watch in the world of venture capitalists.  Murguia received the New Mexico State University Alumni Association Fall 2017 Outstanding Graduate Award for the Graduate School - Master's degree, the highest award the NMSU Alumni Association bestows upon a graduating student. Carlos is a Certified Lean Six Sigma Black Belt, a Certified SCRUM Master by the Lean Six Sigma Institute, and was recently selected as a Hunt Aspen Fellowship awardee. In his free time, Carlos likes to run, watch and play soccer, and enjoy time with his nieces.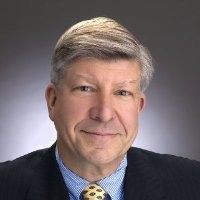 John Rice is President of ASiQ, a firm specializing in executing business turnarounds, launching successful startups, and positioning firms for exit through sale to strategic merger or acquisition.
He is an experienced serial entrepreneur, executive, and venture capital investor. He frequently serves as CEO of start-up or turnaround ventures. His companies have provided capital and management assistance to start-up and/or under-performing companies and have negotiated spin-offs and sales for investor exit.
Successful companies have included enterprises in manufacturing of electronics, jet engine test equipment, black boxes, and industrial overhead cranes, as well as in radio, television, cable television, print media, home health care, electronic medical claims filing, Internet accessible medical information and services, distribution of foods, home improvement products, industrial security, and regional satellite communications. He received his BA with honors from Harvard University.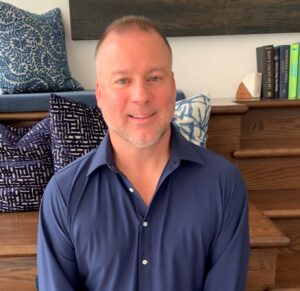 Todd Schumacher is the founder, and Managing Partner of Vici Media. Vici is a Philadelphia based Digital Advertising Technology company that provides digital advertising services to Media Groups and
Ad Agencies throughout the US and Canada. Vici Media has twice been named to Deloitte's list of the 500 fastest growing tech companies in North America.
His corporate experience includes managing radio groups for leading media companies including Cox Media Group. Overall, Todd has 25 years of experience in management roles in media and advertising. Todd moved to the Land of Enchantment with his wife Leslye in 2020, where they built their forever
house and plan on never leaving!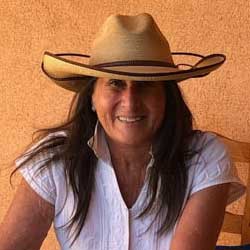 Francine is a venture capitalist and entrepreneur. She is the co-founder and CEO of Respect Wellness Inc, a CBD wellness company for women 45+. She is the founder of Oculus Media. Formerly Francine was a partner of Village Ventures, a co-Founder & General Partner of Gabelli Multimedia Partners, a new media venture capital fund; Senior Vice President of the Angel™ Funds Group, Wit Capital; Managing Director, First Security Management, a value oriented hedge fund; President of 655 Associates, a Gabelli & Co. venture portfolio turnaround and Vice President, Research & Science Investors, a venture capital firm.
Francine is a founder of the predecessor to newyorkangels.com and is a past President of the Venture Investors Association of NY. She was on the Board and Executive Committee of the New York City Economic Development Corporation, on the Board & Executive Committee of the Lensic Performing Art Center and chaired Creative Startups.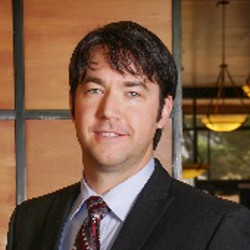 Mr. Steele serves as VP of Business Development and General Counsel for Abo Empire, LLC, as well as several of Abo Empire's portfolio companies. Travis is actively involved in the legal and business development activities for Eden Radioisotopes, LLC, Helios Water Technologies, LLC, Vara Assets, LLC, Abo Petroleum, and JAY Land, among others.
He maintains primary responsibility for sourcing, analyzing, and negotiating all Abo Empire investment activities. He has extensive experience in corporate governance, acquisition and combination transactions, and private business strategy and planning, including corporate formation, structuring, and organization. He also is well-versed in the representation of investment groups in property acquisition and disposition transactions and related financing matters.  Prior to going in-house, Travis was a partner at Butler Snow, LLP, where he served as outside general counsel to a number of New Mexico and regional businesses in the energy, government contracting, healthcare, construction, and manufacturing industries.  Additionally, he advised clients on licensure, regulatory and litigation matters, including False Claims Act investigations.
Travis has been recognized as a Southwest Super Lawyers® Rising Star, and he is AV-rated by Martindale-Hubbell. He obtained his J.D. from Pepperdine University and is admitted to the State Bars of New Mexico, California and the Navajo Nation (inactive).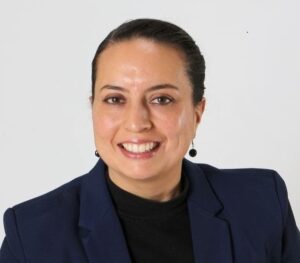 Dr. Tomar is the Executive Director for the Office of Innovation Commercialization with the New Mexico Institute of Mining and Technology (NMT). She is a native New Mexican and holds a B.S. in Biochemistry from the University of New Mexico and a Ph.D. in Molecular Biology from the University of Colorado Anschutz Medical Campus. She is a 2022 Women In Technology Honoree and business professional with multidisciplinary experience and network contacts spanning academic research, private industry, and state government.
Dr. Tomar led the state's efforts to connect New Mexico's innovations to the commercial market and helped foster the state's key technology industry sectors, including Bioscience and Cybersecurity. During her three years with the New Mexico Economic Development Department, she worked directly with CEOs, investors, entrepreneurs, and professionals from New Mexico's universities and national laboratories. In addition, she served as the Governor's Designee and Board Chair for the Technology Research Collaborative board and on multiple state technology boards and panels.
Currently, Dr. Tomar serves as a member of the President's Senior Staff and President's Cabinet at New Mexico Tech. She leads and manages NMT's intellectual property, contributes to the university's economic development efforts, and develops NMT as an entrepreneurial university.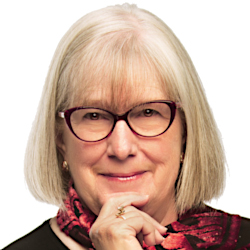 Waneta is an innovator, executive, and board member with extensive experience in intersecting spheres of life sciences technology, health care delivery and health insurance.  Her corporate experience ranges from start-ups to large (mutual and publicly traded) organizations.  Currently she is Fund Manager for an early stage venture capital fund focused on life sciences and healthcare in the Southwest.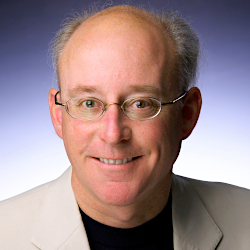 Mr. Wilson currently serves as the CFO of the Sandia Science & Technology Park Development Corporation, a nonprofit foundation that manages the development of the Sandia Science & Technology Park in Albuquerque, New Mexico, and CFO of IX Power Clean Water, a start-up company commercializing water treatment technologies for oil and gas field produced waters.
He is Chair of the Sandia Science & Technology Park Tenant Association and Treasurer of the New Mexico Angels (a private investment group).  From 1993 through 2011, Mr. Wilson was Director of Business Operations for Technology Ventures Corporation, a nonprofit Lockheed Martin foundation that commercializes technologies developed in U.S. DOE national laboratories.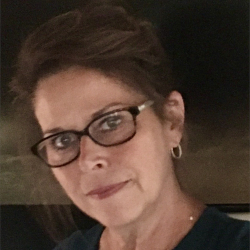 Since "retiring" to Corrales from Philadelphia in 2011, Sue has become an angel investor, entrepreneur, mentor and advisor to early stage businesses and organizations in this community. She has a broad technical and management background in nuclear power, aerospace and technology based economic development.
Sue's entire career has revolved around entrepreneurship. She joined a group of engineers and scientists at the Franklin Research Center after graduating from the University of Delaware in 1980, developing digital signal processing applications for rotating machinery vibration analysis. This work was foundational to the startup of Liberty Technologies, where she served in various management roles until the company ultimately went public and was acquired.
Sue then moved on to Smiths Industries Aerospace, where she served as Primary interface for the US Army, Italian Army, Augusta Helicopters, and Raytheon Missile Systems in the development of integrated helicopter systems. When her division was moved to Grand Rapids, she decided to make a career change and became VP Technology Commercialization for the Ben Franklin Technology Partners of Southeastern Pennsylvania. Her team secured federal and state funding to foster emerging technology initiatives among universities, public and private research institutions, federal, state and local agencies, large and small companies.
Sue currently serves as a Director and Managing Member of Vara Wines in Albuquerque, and she joined the New Mexico Angels board in June, 2020. She is past President of the Corrales Cultural Arts Council, incoming President of Corrales Main Street, and has served on the boards of the UNM Anderson Foundation, NAWBO Northern New Mexico, and the UNM Anderson Parker Center for Family Business.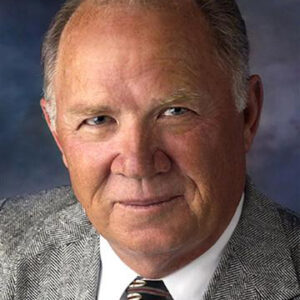 Sherman McCorkle is the Chairman, CEO, and co-founder of Sandia Science & Technology Park Development Corporation (1999 to present) and has served as Lead Independent Director of EMCORE Corporation. From 1993 – 2011 he was President and CEO of Technology Ventures Corporation (TVC). He served from 1988 – 1992 as the President and CEO of Sunwest Credit Services Corporation and from 1976 – 1988 as Senior Vice-President of Albuquerque National Bank.
A leader in the financial services industry, he was appointed by the American Bankers Association to the American Law Institute's Select Committee on the Uniform Commercial Code of the United States. He is a co-founder and Charter Director of New Mexico Bank and Trust and of Plus System Incorporated. While at TVC he facilitated private equity and venture funding in excess of $1.2 Billion. Active in start-up business ventures he has advised over 125 start-up businesses and is a co-founder of New Mexico Angels.
Mr. McCorkle was voted by the New Mexico business community as the Most Influential Individual in the state. He has received the Albuquerque People's Favorite Community Leader award multiple times. Mr. McCorkle is an active emeritus member in the USAF Chief of Staff Civic Leader Program, the Air Force Material Command Civic Leader Program. He is Chairman Emeritus of the Strategic Deterrent Coalition. He also serves on the Board of the New Mexico Angels. Mr. McCorkle is a 1984 Graduate of the Colorado Graduate School of Banking at the University of Colorado. Mr. McCorkle is married to the former Cathy Weaver. They have two adult daughters, Ashley and Shelby.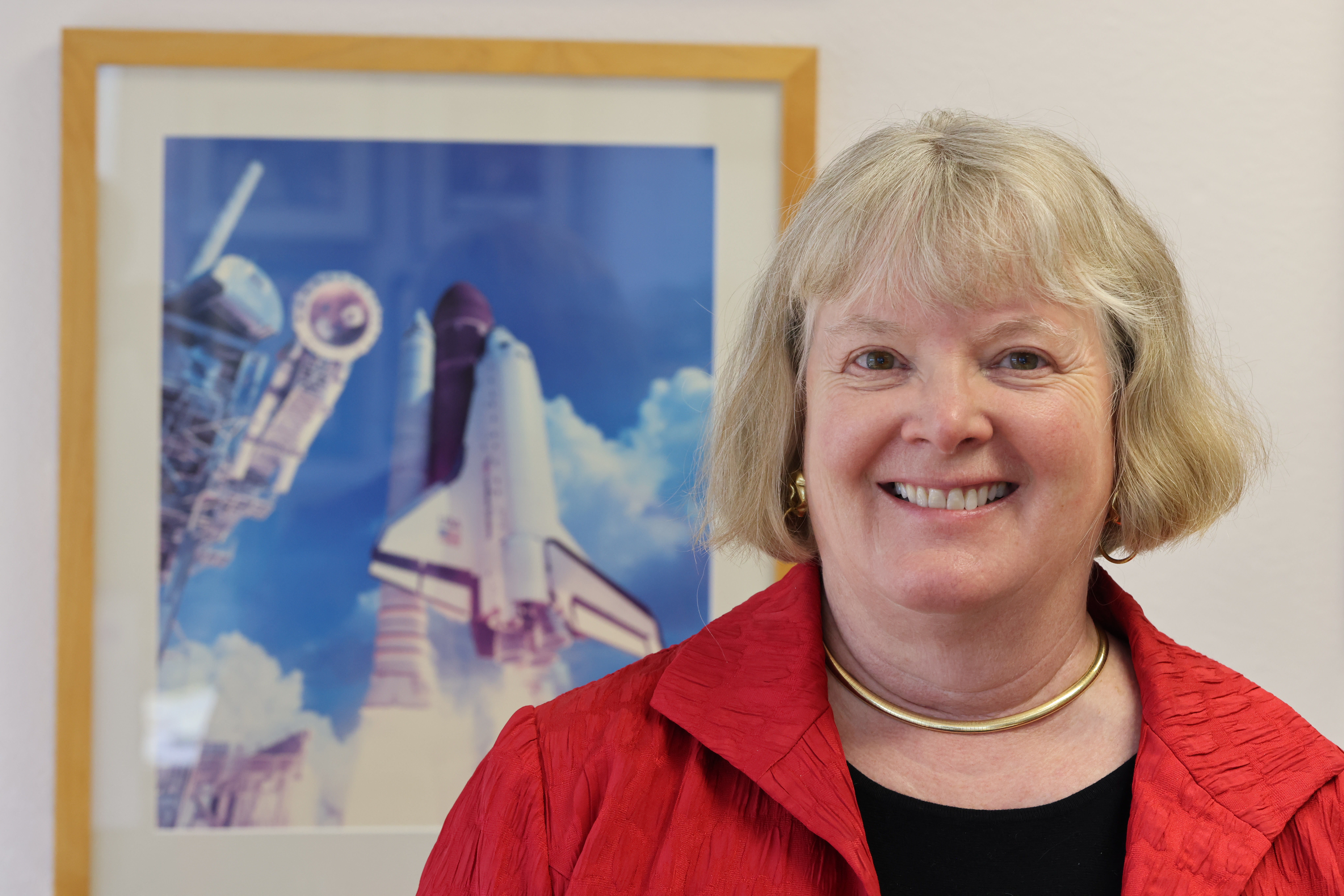 Deborah Peacock is a Registered Patent Attorney at Peacock Law P.C., Registered Professional Engineer (U.S.), an entrepreneur, an angel investor, and sits on several corporate boards. Her law practice and boards involve natural resources, battery materials, energy, microgrids, oil & gas, mining/metallurgy, aerospace, and outer space. She represents start-up companies, and angel and venture capital groups, regarding intellectual property, licensing, acquisitions, and agreements. She also serves on the Earth Resources Committee of the National Academies of Sciences, and is a national speaker and published author on "mining on the moon and asteroids". Deborah has been a member of New Mexico Angels for decades and has invested in dozens of start-up companies (worldwide).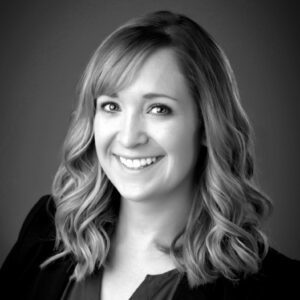 Dorian may be the youngest fund manager in State history, but her experience speaks beyond her years. She is Managing Partner of OneTen Capital, an early stage venture capital firm serving New Mexico technology companies. She also serves as an Honorary Commander for the US Air Force at Kirtland Air Force Base. Previously, Rader served as a Senior Associate for the international VC firm, Village Capital; was a General Partner with mezzanine fund, Rio Vista Growth Capital, and Angel-in-Residence at Sandia National Laboratories.
As the former Vice President of the New Mexico Angels, she worked to source high growth investment opportunities, managed investments, and the due diligence process for almost a decade. She was also the Executive Director and co-founder of New Mexico Start-Up Factory, a technology transfer organization, paired with an investment fund that licenses innovations from research institutions to create investable high-tech companies. An experienced water entrepreneur herself, Dorian has launched 14 high-tech companies. With a background in finance and operations, she has a proven track record of taking companies from idea to industry, while ensuring the formation of a stable and fiscally responsible corporate infrastructure.
APPLY TO JOIN THE NEW MEXICO ANGELS
Members of the New Mexico Angels are investors who are looking to move companies forward through funding and coaching by experience.