Op Ed: Jobs are great, but NM needs infrastructure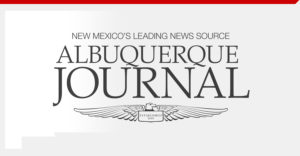 Jobs are great, but NM needs infrastructure
By Stuart Rose, Investor, New Mexico Angels in the Albuquerque Journal
Throughout 2022, New Mexico Angels' members, investors and start-up owners will be writing columns on economic development and startup opportunities in the state. The Angels unite individual investors to pool their resources, providing seed and early-stage capital to startup companies.
"For years, New Mexico has been talking about trying to make our state's economy less dependent on the oil and gas industry.
While there has been some progress, not much with real impact has materialized yet. Likely that's because it's not easy to do and, in fact, it's not even clear what to do.
I applaud everyone's actions and the trajectory New Mexico is taking. But it's time for elected officials, the angels' community, business leaders and economic developers to look at the entire picture as we plan New Mexico's future for not only today but for future generations."
Read more here.