Changes to New Mexico's angel investment credit proposed to boost innovation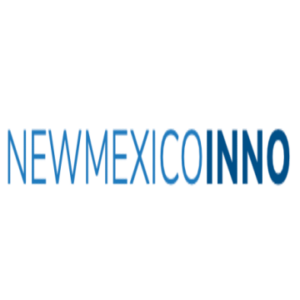 New Mexico Inno, by Jacob Maranda. Published January 20, 2023
Sponsors of a proposed House bill to amend New Mexico's angel investment credit believe it would spur more early-stage investment in companies throughout the state.
If passed and signed into law, House Bill 69 would increase the aggregate cap on angel investment credits in a given year from $2 million to $5 million. It would also make it so that investors would receive a refund for investment credits that exceed their tax liability.
According to the bill's text, angel investment credits are deducted from taxpayers' income tax liability.
The proposed bill also extends the deadline for investments that can qualify for tax credits to Dec. 31, 2030. The current angel investor tax credit includes investments until Dec. 31, 2025.
Under the current credit, investors can take a single tax credit of up to $62,500, or 25%, of a qualified investment(s). These provisions wouldn't change according to the proposal.
The bill is currently with the House Commerce and Economic Development committee.
Linda Serrato (D-Santa Fe), who represents New Mexico House District 45, is co-sponsoring the bill alongside Meredith Dixon (D-Albuquerque) and Joshua Hernandez (R-Rio Rancho).
"In talking to investors and entrepreneurs who are really moving our economy forward, [they're saying] that if we're looking to create new businesses, we have to encourage the investors in the best and most effective way possible," said Serrato, who is the vice chair of the House Commerce and Economic Development committee. "We feel this tax credit does that."
"I anticipate republican support on this as well," Serrato continued. "So it really is a bipartisan effort supported by innovators and entrepreneurs in our state."
One of those innovators is Drew Tulchin, president of New Mexico Angels, a statewide nonprofit angel membership organization. He's worked in investment in New Mexico for more than a decade, leading investments at Meow Wolf, the Santa Fe-based immersive art company.
The angel investment credit is only one part of the state's support for investing in early-stage New Mexico businesses, he said.
"Our economy is not going to be national-leading with one thing at a time," Tulchin said. "We need an ecosystem, we need the village to raise the child, meaning all of us up working together to help these early-stage companies. This is one tool that adds to the value of helping grow and bring capital to these companies."
But the angel investment credit bill isn't the only legislation that could spur entrepreneurship in New Mexico. Sen. Michael Padilla D-Albuquerque introduced Senate Bill 62, which would create an Office of Entrepreneurship and Innovation under the state's Economic Development Department if passed.
The office would offer support for entrepreneurs in "navigating state resources, programs and rules" and "provide technical assistance services and guidance to startup businesses for general business operations," according to the bill's text.
Tulchin said that he's encouraged by the continued support for the investment credit, in particular. It's a part of what he sees as growing support for entrepreneurship and innovation in the state, bolstered by these two proposed pieces of legislation.
"This is extending something that already has a proven track record," Tulchin said. "I think the trend line of startup and high-growth company activity in New Mexico is positive. It will continue to be positive."