From the Angels: Here's a list of startup resources in New Mexico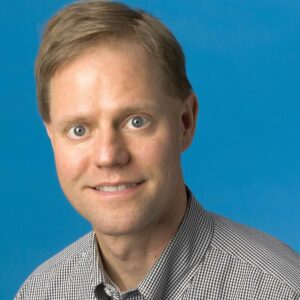 By Hall T. Martin
Startups are important to the New Mexico economy, as they create jobs and grow wealth. Startups engage entrepreneurship and innovation, which fosters the entrepreneur ecosystem which attracts more startups and investment.
Startups in New Mexico can find a number of resources from the state, county, and cities as well as the national labs. Here's a list of funding and support resources to consider for your startup:
 The New Mexico Angels' Angel network helps startups in New Mexico.
 America's Frontier Fund is a venture studio fund with a focus on deeptech startups in New Mexico.
 BioScience Center, run by Stuart Rose, provides office space for life science companies and occupies a 19,500-square-foot building in a centralized location in Albuquerque. The space includes offices, 10 wet laboratories totaling more than 3,000 square feet, and shared facilities that include reception, IT infrastructure, group purchasing, kitchen, shower and conference space.
 UNM Rainforest Innovations provides training and technical assistance at all of the University of New Mexico sites (Main campus, UNM-Taos, UNM-Valencia, UNM-Gallup, and UNM-Los Alamos). The platform for the training focuses on eCommerce, designed to assist any business with its digital presence.
 CNM – IGNITE Accelerator training programs, partnerships, and initiatives spur economic growth and meet workforce needs through bootcamp-style accelerated programs, collaborative spaces like the FUSE Makerspace to give entrepreneurs access to resources, and supporting CNM's degree and certificate programs.
 The New Mexico Small Business Assistance Program provides New Mexico small businesses facing technical challenges access to the unique expertise and capabilities of Los Alamos and Sandia national laboratories. At no cost to the business, small businesses can seek assistance from lab scientists and engineers to solve challenges and overcome barriers to company success.
 The Technology Readiness Gross Receipts Initiative provides New Mexico businesses the opportunity to work directly with scientists and engineers at Los Alamos or Sandia national laboratories.
 The New Mexico LEEP program matches entrepreneurs with seed capital, a customized training curriculum, a large network of mentors, customers, and investors, and the unique expertise and resources of Los Alamos and Sandia national laboratories over a two-year period.
 DOE Boost Platform builds ventures around actionable challenges identified by communities most affected by climate change. Communities are actively engaged in the sourcing and scaling of solutions that may lead to community-based startups and long-term economic and energy opportunities.
 The Diversity and Inclusion in InVentorship and EntrepReneurship Strategies and Engagement – Women provides women researchers with resources to enhance their innovative contributions and promote economic and social progress.
 New Mexico Clean Energy Resilience and Growth targets clean energy technology companies and provides them with the support they need to succeed. NM CERG's model creates a pipeline for success, guiding participants through the steps necessary for growth and development and supporting them each step of the way. Qualified participants gain access to business development activities such as market capture, technology development through testing and evaluation with federal lab partners, and ongoing support for the duration of the commercial market pipeline.
 The C4 Partnering model is a self-sustaining manufacturing facility approach that will support various Department of Energy laboratory missions by catalyzing partnerships to increase commercialization.
Read the entire article here
Hall T. Martin is the Founder and CEO of TEN Capital and Host of the Investor Connect podcast program.
New Mexico Angels' members, investors and startup owners submit occasional columns on economic development and startup opportunities in the state. The Angels unite individual investors to pool their resources, providing seed and early-stage capital to startup companies.