New investment fund raises $2M to pump into NM companies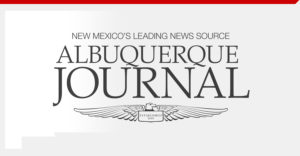 New Investment fund raises $2M to pump into NM companies
Albuquerque Journal, By Kevin Robinson-Avila / Journal Staff Writer. Published July 12, 2022.
"Up to 14 companies could benefit from a new, $2 million venture fund focused on investments in New Mexico startups, and in local firms with high-growth potential.
The New Mexico Angels investor group created the newly launched "Vintage Fund 2022" to broaden the availability of private equity in the local ecosystem, said NM Angels President Drew Tulchin.
The new fund will operate independently from the NM Angels, investing up to $150,000 in individual startups and established firms. But it will work in direct partnership with the NM Angels to scout out promising companies and assess potential deals.
Angel members will also be invited to participate in all Vintage funding commitments, providing new investment opportunities for them while increasing the pool of capital available for local businesses, said Tulchin, who helped create the fund and now serves as its managing partner.
"The fund allows us to more rapidly respond to entrepreneurs seeking capital," Tulchin told the Journal. "… It makes funds readily available for deals that can make a difference for local companies to develop and grow.""
Read more here.