New Mexico Angels' Members Over-Subscribe Investment Round in Taos Bakes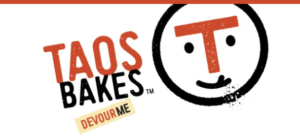 New Mexico Angels Investors, New Mexico's only state-based membership organization of individual accredited investors focused on early-stage local companies, have invested more than $200,000 in
Taos Bakes
. Taos Bakes is a Northern New Mexico Questa-based healthy snack manufacturer.
Given Taos Bakes' leading product offering coupled with near-term growth opportunities for the business and strong management team, the total investment from The New Mexico Angels was more than the Company's targeted amount (known as over-subscribe). The New Mexico Angels investment will allow Taos Bakes to expand existing product lines, increase sales and marketing into key grocery retailers including Whole Foods, Kroger and Publix, and enhance equipment to streamline operations.
"We are pleased to be able to partner with NM Angels here at Taos Bakes," said Kyle Hawari, Taos Bakes CEO & Co-founder. " Our company is proud of its New Mexico roots and heritage. To be able to work with a group like NM Angels that understands our company inside and out and wants to see businesses in New Mexico succeed is outstanding."
Founded in 2014, Taos Bakes is a food manufacturer that develops and manufactures snack bars that are healthy yet taste great. The company creates healthy, gluten-free snacks made from non-GMO and organic ingredients, ready to fuel your day. Taos Bakes offers baked bars and bites, granola, and snack products across the country to leading retailers including Whole Foods, King Soopers just to name a few.
"Taos Bakes is at a real inflection point, and the support of New Mexico Angels is pivotal for us as we roll out new products to our customers and grow our business. We couldn't be happier to partner with New Mexico Angels" added Brooks Thostenson, Taos Bakes CIO & Co-founder.
"Taos Bakes is a company that is making a name for itself on the national stage," explained Drew Tulchin, New Mexico Angels President. "Investing in Taos Bakes is another excellent example of how New Mexicans can help other New Mexicans build a great company. We look forward to supporting their growth in the upcoming years."