KRQE NEWS: New Mexico Angels offer workshops for investors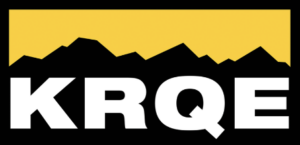 by: Aleli Elizondo, Mar 6, 2023
ALBUQUERQUE, N.M. (KRQE) – The New Mexico Angels are launching a New Angel Club to help support aspiring Angels. An 'Angel' is any person, family, or family office making investments into early-stage businesses.
New Mexico Angels is New Mexico's premier organization of angel investors supporting start-up and high-growth companies. Anyone who is interested in becoming an investor is invited to join the first two sessions at no cost on March 1 – March 8. Following the free sessions is a 6 week program for new aspiring and experienced angel investors. The program will help potential investors learn the knowledge and skills to evaluate investment opportunities.
The six-week program runs from March 15 – April 19, with a special culmination event on April 27. The cost is $500 or join New Mexico Angels as a member or sponsor. The goal is for attendees to apply their new knowledge and invest at least $10,000 in New Mexico start-ups in 2023. The sessions will run from 4 to 5:15 p.m. and are held both on Zoom or in-person at Albuquerque's BioScience Center.
Watch the interview with General Partner of the New Mexico Vintage Fund, Jordan Clancy: