New Mexico Vintage Fund Launches with 4 Investments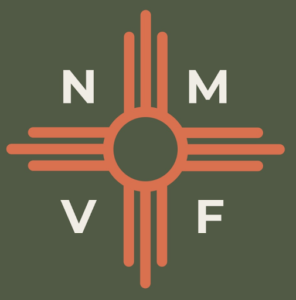 New Mexico Vintage Fund Launches with 4 Investments
New Mexico Vintage Fund 2022, a partner of New Mexico Angels, is pleased to announce its official launch, with investment in four New Mexico companies. This is a valuable new entrant to the New Mexico start-up and high-growth company landscape. The entity provides a specialized pool of capital for companies committed to making a lasting and positive impact in the state.
"This is a unique fund designed specifically to leverage capital for early-stage and high growth local companies, New Mexico entrepreneurs and entities whose products / services will benefit New Mexicans," explained Drew Tulchin, New Mexico Vintage Fund Managing Partner and President of New Mexico Angels.
As part of its launch, the fund invested in an initial four companies: Build With Robots, BennuBio, Green Theme Technologies and Respect Wellness. All are New Mexico-based corporations.
The two organizations – NM Vintage Fund 2022 and NM Angels – have a symbiotic relationship. They share resources and knowledge, including 'deals' (companies seeking investment). Fund investors, known as Limited Partners in the legal parlance, receive preferential terms as New Mexico Angels Members or Sponsors. The plan is to fund an estimated 10 to 14 organizations with an average check size around $150,000.
New Mexico Vintage Fund 2022 has four General Partners, all New Mexicans. The fund is legally designated a "Micro-VC Fund," in that it is less than $10 million. It was designed with New Mexico Angels to advance the organization's mission as a non-profit entity. A market scan of New Mexico and nationally was conducted which led to the formal partnership and the structure – focus on early-stage and high growth companies; ability to invest in a range of flexible capital structures to address New Mexico entities' needs; and a modest entry point for investors to join.
"Our plan is to attract a new 'vintage' of people and dollars each year, thus the name," Tulchin added. This is the first in what is planned to be a series of successive ventures and investment vehicles in support of New Mexico companies and entrepreneurs. The fund is modelled on a structure used for many years by NM Angels' partner Rockies Venture Club (RVC). Angel groups nationally also have used it to great success, such as one in San Diego, NuFund, is now on their fourth vintage fund.
"I am pleased to see both organizations – New Mexico Vintage Fund and New Mexico Angels working together toward the valuable common goal of more and faster growth for New Mexico companies. This breaks down the 'silos' of isolated economic efforts," said Travis Steele, Vice Chair of New Mexico Angels and General Partner of New Mexico Vintage Fund.
Purvi Moody, CFO of Green Theme Technologies added "Green Theme Technologies is pleased to be New Mexico Vintage Fund's first investment. More capital sources available into New Mexico companies enables our companies and others to better achieve growth plans without having to travel far and wide. This is particularly important as the economic outlook becomes stormier."
ABOUT NEW MEXICO VINTAGE FUND
New Mexico Vintage Fund (NMVF) invests in early-stage and high growth local companies, New Mexican entrepreneurs, and entities whose products and/or services can benefit our people.
This generalist fund offers broad-based diversification by industry sector, company age and investing vehicle. It is a micro-fund just over $2 million with future Vintage Funds envisioned in the upcoming years. For more information go to nmvintagefund.com