NM Angels program aims to prep prospective investors to fund local companies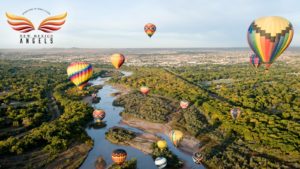 New Mexico Angels program aims to prep prospective investors to fund local companies
New Mexico Inno, By Collin Krabbe, December 02, 2021
Enrollment is open for a new New Mexico Angels program aimed at informing investors about funding new companies in New Mexico. The program is meant to incentivize accredited investors to invest a minimum of $10,000 in local companies next year.
The 15-week program will be done in two parts. An initial, seven-week session — which is free — will be held live in Albuquerque or online beginning on Jan. 12. An additional eight-week program is being offered at a cost, with the goal of resulting investments made to New Mexico firms.
Read more here.
Also, read more about New Angel Club in the Santa Fe New Mexican here.
Register for New Angel Club here!