Outside Investment puts New Mexico on a Roll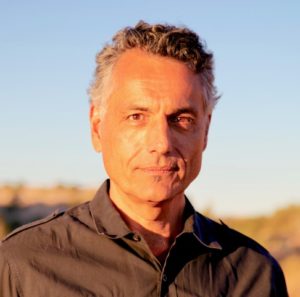 By David J. Perez
FOR THE SANTA FE NEW MEXICAN
Over the last year we have witnessed impressive accomplishments on the economic development front for New Mexico. Local startups and large companies from outside the state are making investments, building companies and creating jobs in our state.
As board chair of the New Mexico Angels investment group, I am in the position to see firsthand the promising startups and mature companies creating innovation here. The New Mexico Angels group has invested over $25 million in local companies since 1999. Our mission is to connect early stage companies with capital and support their growth to create jobs and wealth in New Mexico.
Our organization collaborates with the universities, national labs and government entities to support the growth of the ecosystem by facilitating investment, providing mentorship and making connections. We are actively engaged with companies in the New Mexico economy in the areas of climate tech, outdoor recreation, aerospace, bio science and advanced energy, among others.
Access to capital is the lifeblood of innovation economies. Today there is more capital and incentives available in New Mexico than I have seen in years. The State Investment Council is placing tens of millions in capital with venture firms to invest in local companies. And thanks to the good work of the New Mexico Finance Authority and the Economic Development Department, $120 million of early stage capital will start to flow into the economy in 2024.
The common link between New Mexico startups and the global public companies that have chosen New Mexico is our forward-thinking point of view and embrace of innovation. Our state's deep expertise as a leading energy economy can be put to work to expand our renewable portfolio while reducing carbon and delivering energy security.
The state has sought to diversify its economy away from outsized dependence on oil and gas revenues. Gov. Michelle Lujan Grisham and her administration have been instrumental in attracting large investments from renewable energy-related companies, a few from outside the U.S., that are building plants and creating permanent jobs for thousands of New Mexicans. Some examples include:
Star Scientific Ltd., an Australian hydrogen research and development company that will invest $100 million to build a research and manufacturing campus with 200 jobs in Albuquerque.
Maxeon Solar Technologies Ltd., a Singapore solar panel manufacturer that will invest $1 billion to build its first U.S.-based manufacturing plant in Albuquerque, creating 1,800 jobs.
Arcosa Inc., a Dallas-based wind turbine producer, is opening a manufacturing facility in Belen with an expected economic impact of $314 million.
D.E. Shaw Renewable Investments has started construction on a 300 megawatt solar power and battery storage facility in San Juan County to replace the energy produced by the shuttered San Juan coal generating plant.
Guardian Devices, an Albuquerque-based company, was awarded a $900,000 by the Department of Energy to develop its solar technologies.
Universal Hydrogen, a California-based company decarbonizing aviation, has chosen the Albuquerque International Sunport to invest $254 million to build a facility to manufacture hydrogen-powered aircraft engines that will employ 500 workers over seven years.
Let's celebrate the successes our private and public sectors have achieved to expand the advanced energy economy, develop high-paying jobs and diversify the revenue base of the state. Keep an eye on this fast-moving sector.
David J. Perez is the chairman of the New Mexico Angels and a Santa Fe-based entrepreneur and consultant.