Richardson played key role in NM commercial space industry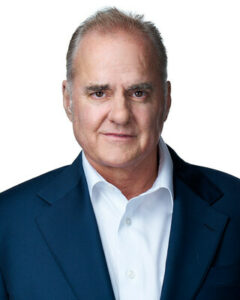 I am proud of the long space industry heritage that New Mexico has, but everyone may not be aware it all began almost a century ago.
Robert Goddard, who is credited with creating and building the world's first liquid-fueled rocket, moved to Roswell in 1930 to test his revolutionary rocket engines. In 1946, Dr.
Wernher von Braun tested his rockets at White Sands Missle Range, which were predecessors to the Saturn rockets that took us to the moon.
There have been more recent leaders in the development and growth of the commercial space industry in New Mexico too. Former Gov. Bill Richardson is probably the single most important person behind the establishment of Spaceport America near Las Cruces.
Having collaborated with Governor Richardson for many years, I was saddened by his recent passing, and wanted to take the opportunity to recognize his important contributions to New Mexico's space industry.
I was a member of a technical advisory committee that had earlier advised Governor Gary Johnson in 1995 to support and fund what later became Spaceport America. In 1998, I was fortunate to have led the team that studied eleven potential sites around New Mexico, ranking the current location of the spaceport as the prime location. When I led the KPMG consulting team that developed the original business plan for the spaceport, I remember thinking that, although New Mexico is a phenomenal place for an inland spaceport, I thought it would take a miracle for a project this ambitious to be funded and built. I believe that miracle happened when Governor Richardson and Sir Richard Branson met each other around 2004.
Several years ago, I had the opportunity to talk to Governor Richardson about that meeting. I had always thought that the governor had reached out to Sir Richard to recruit him to a planned spaceport. But he told me it was a chance encounter when they both attended the same conference in Washington D.C. that got the ball rolling. He told me that, when they met, they talked about the planned spaceport in New Mexico and Virgin Galactic.
That is when Governor Richardson said he told Sir Richard, "Well, if you build a spaceplane, I will build you a spaceport." To which Sir Richard replied, "Well, if you build me a spaceport, I'll build you a spaceplane." The rest is history.
In making the spaceport a reality, Governor Richardson put in motion the beginnings of the commercial space industry in New Mexico. Now that Virgin Galactic's commercial flights have begun to occur regularly, the anticipated ancillary economic activity is starting to happen as well: Tourists are showing up on the highway outside the gates of Spaceport America to witness the launches.
Those tourists stay in hotels in Truth or Consequences, Las Cruces, and even Albuquerque and Santa Fe.
They eat in local restaurants. They tell their friends and family about Spaceport America. And, of course, there are all the support activities at the spaceport. This includes jobs for New Mexicans. And do not forget the astronauts flying into space bring their family and entourage of friends who also spend time and money in New Mexico. Plus, young New Mexican kids will be inspired to become astronauts just like me and many of my classmates were inspired during the Apollo moon missions.
I thank the late Governor for having the vision and guts to help make Spaceport America a reality. And I thank the New Mexico Angels and the New Mexico Vintage Fund for doing their part to keep the momentum of commercial space activities rolling by investing in key New Mexico-based space ventures.
I hope you will join me in watching and participating in the future of commercial space exploration and space technology advancements as they take shape right here in New Mexico.
Brian Barnett is the Founder and CEO of Solstar Space Company. New Mexico Angels' members, investors and start-up owners submit occasional columns on economic development and startup opportunities in the state. The Angels unite individual investors to pool their resources, providing seed and early-stage capital to startup companies.
---
Read the entire article here