After SVB failure, what lessons are there for New Mexico startups?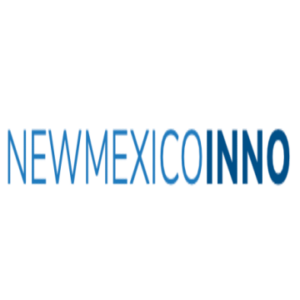 New Mexico Inno, by Jacob Maranda. Published March 15, 2023
The recent collapses of Silicon Valley Bank and Signature Bank, alongside reviews of other large financial institutions, have sent shock waves reverberating throughout the U.S. banking system.
But after speaking with investors, founders and bank leaders in New Mexico, a picture has emerged showing that the state hasn't been significantly impacted by the fallout from these failures.
"I have not heard of any issues with any of the banks in New Mexico as of yet," Alan Shettlesworth, the president and CEO of Albuquerque-based Main Bank, told Albuquerque Business First. "The rumor mill is usually pretty quick if you hear of other banks having issues.
"It seems to me, for the time being, that we're okay."
Regulatory action by the federal government kept any companies doing business with Silicon Valley Bank (NYSE: SVIB) — including a few in New Mexico — from losing a big chunk of money. However, local investors and bank leaders said the second- and third-largest bank collapses in U.S. history can provide lessons. Here are a few.
Don't panic
Social media may have contributed to the $42 billion bank run on March 9 that led regulators to take over Silicon Valley Bank the following day.
"It was more of a social media crisis than anything else," said Main Bank's Shettlesworth. "I haven't heard of bank failures happening this quickly before."
Silicon Valley Bank's former CEO Greg Becker announced the bank had lost $2 billion selling assets and planned to sell $2.25 billion in stock on March 9. Founders Fund, the venture capital fund co-founded by Peter Thiel, advised companies to pull money from Silicon Valley Bank that same day.
Word spread quickly of solvency concerns at Silicon Valley Bank on social media platforms like Twitter. "SVB" was tweeted around 200,000 times this past Thursday, Business Insider reported.
"It's a little like yelling fire in a crowded theater," said Alex Greenberg, a managing director at California-based venture firm CerraCap Ventures and previous director of New Mexico's Office of Science and Technology.
New Mexico founders like Chris Ziomek of Build with Robots and Hunter McDaniel of UbiQD said it's important not to panic in those types of situations.
And maintaining good communication with a bank and investors can help ease any immediate worries, said Dave Blivin, managing director at Cottonwood Technology Fund.
Know your money
While "nobody plans for a bank failure," business leaders can take steps to understand how their money is insured before a similar panic ensues, said Ritesh Agarwal, a founding partner at California's CerraCap Ventures.
Main Bank has received an influx of calls this weekfrom customers asking for information about deposit insurance, Shettlesworth said. Those questions are "perfectly reasonable and valid to ask," he said.
"I just get nervous that people are afraid to ask their bank if their money is safe," Shettlesworth said. "In these times, don't risk it."
Max Myers, the president and CEO of Albuquerque-based Century Bank, told Business First about a program called CDARS, or the Certificate of Deposit Account Registry Service. That program, run through deposit management company IntraFi, works to minimize risk. It takes deposits that are over the Federal Insurance Deposit Corp.'s maximum insured amount of $250,000 and places them at other financial institutions across the country.
Main Bank uses the program, Shettlesworth said, as does Century Bank.
"We're telling [depositors] that we use the IntraFi network to give them more coverage," Myers said. "We've been doing that for a long time."
Knowing if your bank uses the IntraFi deposit insurance network is an important step, he said. But it's good, too, to build a close relationship with your bank in order to feel comfortable about how your money is managed.
"I think there'll be a bigger focus on doing a better job of managing my banking relationship," Myers said.
Diversify
CerraCap Ventures' Agarwal said he's telling his portfolio companies to use different banks and target those accounts for different purposes.
For instance, he mentioned putting investor money in an account at one of the "big five" banks — JP Morgan Chase, Bank of America, Wells Fargo, Citibank and U.S. Bancorp. Meanwhile, money to run payroll or pay other short-term bills could be kept at a separate bank. This is key, he said, should a situation like Silicon Valley Bank's collapse come up again, where access to cash was a big concern.
Drew Tulchin, the president of angel membership organization New Mexico Angels, told Business First that Silicon Valley Bank's collapse and ensuing fallout was "a great wakeup call" for startups and other companies in the state.
"For New Mexico, it shines a light on the importance of strong financial management," he said. "We aren't always good about that because it's one of the skills that's in less supply.
"Any thriving company in New Mexico we encourage to have more than one productive relationship with different financial institutions."
While programs exist to help keep money parked in one bank insured, VCs like Agarwal and Tulchin still advocate diversifying where startups and other early-stage companies put their money — especially because that money is more valuable while companies are just starting up, Agarwal said.
Founders seem to be taking that advice.
Ziomek said Build with Robots had deposited more than the $250,000 FDIC insurance limit at Silicon Valley Bank. He told Business First that the company "didn't split our money as much as we could have." UbiQD's McDaniel said his company was in a similar situation.
Following the California bank's collapse, he said that he's looking into establishing three different bank accounts for the Los Alamos startup.