NM is a great place to start and grow a business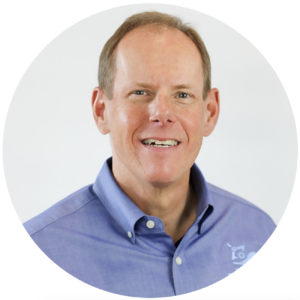 There is a classic "the grass is greener" attitude in the startup world. I find that every region of the country has its pluses and minuses.
It is easy to focus on the negatives, but New Mexico has strong positives when it comes to starting a business.
Build With Robots launched in Albuquerque in 2017.
It has grown year after year. We have developed a technology utilizing robots to perform mundane activities like disinfection and have a client base of airports, arenas, stadiums and schools nationwide. Key to our success was support of our local community including multiple New Mexico investment groups, state and local government, lead customers and strategic partners.
People everywhere complain about their local business environment. No place is perfect; nowhere is it easy to start a business.
However, there are many great things about New Mexico's startup ecosystem, including:
We have "one degree of separation" from anyone in the state. Our people in the business community, higher education, government, nonprofits are all interconnected well, and this offers opportunities for collaboration and leverage.
We have a strong and robust technical workforce with three national laboratories, great universities and technical colleges and our school systems providing STEM education.
There is early-stage capital from numerous organizations including active Angel investors, New Mexico Angels, New Mexico Vintage Fund, and the Arrowhead Innovation Fund.
The economic development offices in our state and local governments offer numerous support programs: Job Training Incentive Program (JTIP), the Local Economic Development Act (LEDA), Collateral Assistance Program (CAP) and more.
Even with all that, there are shortcomings New Mexico based startups must overcome to succeed on a wider scale. Our state is a small market for many products and services. Scaling sales can be more difficult than elsewhere and more expensive.
Likewise, while we have a great pipeline of people for entry-level and mid-level positions, the pool for senior talent is somewhat limited. These two challenges require us to think and act nationally, which in the long run, will be a strength.
All in all, New Mexico in addition to being a great place to live, truly is a great place to start and grow a business. And for me, personally, it has been incredibly rewarding to build a startup in a place where it can make a such a big economic impact on our community. I encourage other entrepreneurs and managers to jump in.
The Executive's Desk is a guest column providing advice, commentary or information about resources available to the business community in New Mexico. To submit a column for consideration, email [email protected].