Fostering entrepreneurship in New Mexico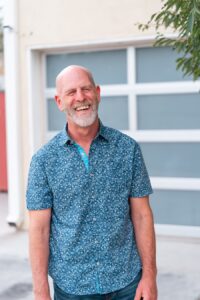 As a business coach with 16 years of experience, I have witnessed firsthand the potential for entrepreneurship to transform a state or city's economic landscape. New Mexico boasts a rich culture of innovation and a strong entrepreneurial spirit, but to truly thrive, there are a number of strategic steps we can take to better nurture our entrepreneurs. He are five key initiatives that can elevate the entrepreneurial ecosystem in New Mexico.
Access to capital and funding
Securing adequate funding remains a significant challenge for many New Mexican entrepreneurs. To address this, it's time to increase support for our venture capital funds, angel investor networks, and other entities that provide early-stage funding to promising startups.
I have the good fortune to work as a consultant with New Mexico Angels and the New Mexico Vintage Fund and am very impressed with how these organizations are scaling up the funding they provide as well as the work they are doing to foster collaborations between our educational institutions, economic development agencies, and startups. I'd like to see more ecosystem leaders develop partnerships with these organizations.
Enhanced mentorship programs
Access to good mentors is a crucial aspect of developing an entrepreneurial mindset.
Establishing mentorship networks, where experienced entrepreneurs can share their expertise with budding startups, provides invaluable support and guidance to new ventures. I'm hearing from entrepreneurs in New Mexico that more time with founders who've created and scaled innovative ventures would be very helpful to their goals.
Strategic narrative enhancement
As the host of one of the world's leading social entrepreneur podcasts, Awarepreneurs, I've interviewed over 250 top impact business leaders. A common theme among the large majority of these leaders is how essential effective storytelling is. A crucial step in propelling New Mexico's business ecosystem forward is the enhancement of its storytelling strategy. By crafting a compelling and cohesive narrative that highlights the state's unique strengths, such as our rich cultural heritage, innovation hubs, and emerging tech sectors, we can grow and attract more investors, startups, and top talent.
Incentives for startups and small businesses
To encourage the establishment and growth of startups and small businesses, the state can introduce or expand incentives, such as tax credits, grants, and subsidies.
Offering incentives for research and development activities, job creation, and investment in underserved communities will attract entrepreneurs and businesses, boosting economic activity and generating employment opportunities across the state.
Collaborative ecosystem building
Building a robust and interconnected entrepreneurial ecosystem is crucial for longterm success. Encouraging collaboration between startups, established businesses, research institutions, and local government will create a supportive environment where knowledge, resources, and best practices can be shared freely.
This is an area where the state has made significant progress over the past 5 years. And, much more is possible in these realms. In conclusion, New Mexico has great potential to become a hotbed for entrepreneurship, but we must take proactive steps to create a nurturing environment for our aspiring entrepreneurs.
By addressing the challenges of access to capital, promoting mentorship, simplifying regulations, providing incentives, and fostering a collaborative ecosystem, we can drive economic growth, job creation, and innovation in the Land of Enchantment.
As a business coach in Albuquerque, I am committed to supporting these initiatives and working alongside other stakeholders to ensure a thriving entrepreneurial culture in our great state. Together, we can forge a brighter future for our entrepreneurs and our state as a whole.
Paul Zelizer is a seasoned business coach with 16 years of experience, specializing in guiding social entrepreneurs.
Editor's Note: New Mexico Angels' members, investors and start-up owners submit occasional columns on economic development and start-up opportunities in the state. The Angels unite individual investors to pool their resources, providing seed and early stage capital to startup companies.