New Mexico Vintage Fund II Closes $1.5M In Investments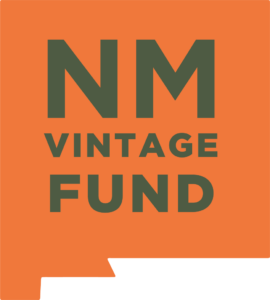 New Mexico Vintage Fund 2023, a partner fund of New Mexico Angels, has expanded and added new investees.
In just two months, more than $1.5 million has been raised, and the fund has provided funding for BioFlyte, an Albuquerque-based disinfectant biotech startup that recently expanded into a new facility at the Sandia Science and Technology Park and Solstar Space Co, a Santa Fe-based startup developing a series of technologies to enable Wi-Fi connectivity in space, who recently landed a contract with the U.S. Department of the Air Force.
NM Vintage Funds provide a specialized pool of local capital for New Mexico-based early stage and high-growth companies committed to making a difference in the state. Investments usually range from $100,000 to $250,000.
"The interest in Vintage Fund 2023 is surpassing our expectations," said Drew Tulchin, New Mexico Vintage Fund Managing Partner and President of New Mexico Angels. "Clearly the start-up community is booming in the State, above national averages, and we are thrilled to be a part of it. Stay tuned for more successes in the near future."
This is the second NM Vintage Fund after a strong launch in 2022. That fund worked with 17 companies investing more than $2 million, including in award winning New Mexico stand-outs:
UbiQD – Los Alamos based making quantum dots;
Las Cruces' Ganymede Games; and
Green Theme Technologies growing its international sales; and
Build with Robots in Albuquerque.
About New Mexico Vintage Fund
New Mexico Vintage Fund (NMVF) invests in early-stage and high growth local companies, New Mexican entrepreneurs, and entities whose products / services can benefit our people. This generalist fund offers broad-based diversification by industry sector, company age and investing vehicle. Its structure is set up with future Vintage Funds envisioned every one to two years. For more information, go to nmvintagefund.com. For more information on New Mexico Angels, visit nmangels.com.
Read the entire article, click here