Meet Albuquerque Business First's 2023 40 Under 40 honorees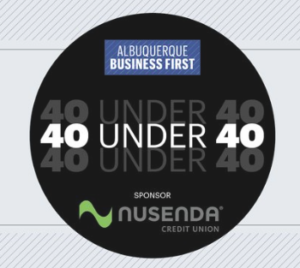 By Meagan Nichols – Editor-in-Chief, Albuquerque Business First, Apr 19, 2023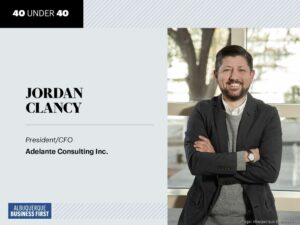 If you are ever feeling uncertain about New Mexico's future, just look at the latest 40 Under 40 class. It is guaranteed to brighten your outlook.
Each year, Albuquerque Business First recognizes outstanding young individuals via its 40 Under 40 Awards. This accolade is intended to highlight people who not only go above and beyond in their careers, but for their communities.
After a call for nominations from the public, Business First then asked nominees to complete an application. A panel of judges — all previous 40 Under 40 Awards recipients — were assembled to review the applications and compile this year's class.
The 2023 judges included:
Nadine Buerger, executive director, US Eagle Foundation
Matt Loehman, executive director, Horizons of New Mexico
Kevin Zhou, co-founder/COO, Selflane
To see the 2023 honorees, click the slideshow at the top of the page.
Each of the 40 Under 40 Awards recipients will be celebrated at a ceremony on May 31 at the Hyatt Regency Tamaya Resort and Spa. For more information, click here. A special section showcasing their contributions to New Mexico will be featured in the June 2 print edition of Business First.
The 40 Under 40 Awards are sponsored by Nusenda Credit Union.