To aspiring tech entrepreneurs: Now's the time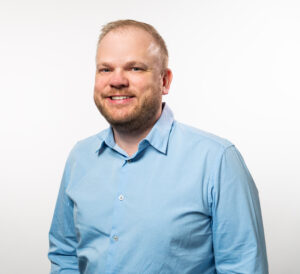 I am what Jordan Clancy referred to in his July 2022 ABQ Journal Article: a New Mexico "Boomeranger." I started my career in Albuquerque working for Eclipse Aviation almost 20 years ago. It was the first of what would be many wild startup journeys in my career. After leaving Eclipse, I moved to Seattle and worked at two more startups and eventually for Amazon's Venture Capital team.
Over the 13 years I was in Seattle, I got to know what makes a startup ecosystem tick. When remote work solidified as a new normal for some industries, I along with my wife, who grew up in Albuquerque, and our son relocated back to Albuquerque to be close to family and the fantastic quality of life that the Land of Enchantment enables.
Upon moving back to New Mexico, I wanted to balance my remote career with community involvement and immediately sought to meet people throughout the startup and entrepreneurship ecosystem. Our local community has been amazing and unbelievably welcoming. So many people have opened their networks and made countless introductions to help me feel a part of the local business network. If you are ready to give back or get involved in the ecosystem here, people open their arms.
I have also seen a lot of momentum in the New Mexico Startup ecosystem in the year since I moved back—specifically in the growth of support for the technology ecosystem. Some examples include:
In addition to these announcements in the last 12 months, there are so many existing people, organizations, and resources that are supporting early-stage companies here so they don't have to start alone. These include Lisa Kuuttila with UNM's Rainforest, Randy Trask with the Q-Station Accelerator, Rob DelCampo with UNM's Tech Navigator Challenge and other UNM-affiliated Entrepreneurial programs, and so many others throughout the state that I haven't met yet.
Now is a great time to start a company in New Mexico! So many great companies were formed during 'slow periods' like we are currently experiencing. For example, Uber, Venmo, Slack, AirBNB, and Instagram were all founded during the Great Recession.
When it comes to fundraising, Carta (one of the leading trackers of venture capital investments) recently reported a shift in investor excitement from late-stage investments to early stage. In Q1-2021, only 4% of venture capital was going to seed-stage startups; while this past quarter saw 14% going to seed! Series A had a similar increase (17% to 29% over the same time period).
The total volume of venture capital investments is down significantly over this time period, but the decline is hitting late-stage companies much harder than early-stage. Great startup ecosystems rely on people and organizations to give back and support the next generation of entrepreneurs.
New Mexico has so many of the attributes to be the next great startup economy; from a support system, to technology, to capital, to talent, and more. We just need more aspiring entrepreneurs to take the plunge and take advantage of the resources that exist!
Brian Adams is the Head of New Initiatives for California-based software & AI company FLYR Labs and is an Advisor, Mentor, and Investor in early stage Technology Startups.
Editor's Note: New Mexico Angels' members, investors and start-up owners submit occasional columns on economic development and start-up opportunities in the state. The Angels unite individual investors to pool their resources, providing seed and early stage capital to startup companies.