Multigenerationalism can help startups thrive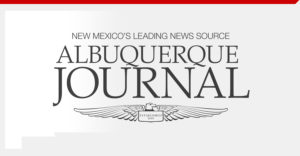 Multigenerationalism can help startups thrive
Albuquerque Journal, By Chip Conley / Investor, New Mexico Angels. Published May 7, 2022
Editor's Note: Throughout 2022, New Mexico Angels' members, investors and startup owners will be writing columns on economic development and startup opportunities in the state. The Angels unite individual investors to pool their resources, providing seed and early-stage capital to startup companies.
"When age-diverse teams are managed well, members can share a wide array of skills, knowledge, and networks with one another. There are dozens of examples of great companies that were startups and today have multigenerational teams working side by side. Whether you're involved with a startup or an established organization, consider expanding your preconceived biases — identifying those assumptions, adjusting your lens, taking advantage of differences and embracing mutual learning.
My latest venture is the Modern Elder Academy, the first midlife wisdom school. We've moved our headquarters to Santa Fe, and I get to spend about a third of my time in the Land of Enchantment. I've been participating in the work of New Mexico Angels. It is a great organization and provides not only funding for startups but an environment for menternships — where successful entrepreneurs can share their wisdom with the younger startup entrepreneurs, and those startup entrepreneurs can provide not only investment opportunities but insights into new technologies and ideas. New Mexico Angels is a great example of menternship in action.
Let's all expand our thinking and embrace the multigenerational world we are in today."
Read more here.