Supporting New Mexico start-ups is key to long-term prosperity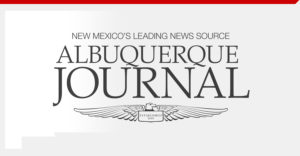 Supporting New Mexico start-ups is key to long-term prosperity
Albuquerque Journal, By Matthew Ennis / Co-Founder, Build With Robots. Published June 25, 2022
Editor's Note: Throughout 2022, New Mexico Angels' members, investors and start-up owners will be writing columns on economic development and start-up opportunities in the state. The Angels unite individual investors to pool their resources, providing seed and early-stage capital to startup companies.
"Build With Robots took off in 2020 when we commercialized automation technology for spaces where there wasn't a lot of automation. We raised $5 million from angel investors, and have leveraged support from NMEDD, which has allowed the company to grow throughout New Mexico, Texas and Arizona. We launched a second round of founding to fuel new products and national expansion. Our bookings for 2021 exceeded $5 million and we are continuing to grow. Our New Mexico workforce has grown from two founders to 30 full-time equivalents. And those numbers will also continue to grow.
None of our success would be possible without that initial cash infusion that came so generously from angel investors. I encourage all businesspeople in New Mexico to get involved with our robust start-up scene, as an investor, a supporter, or a mentor. Together we will see New Mexico thrive in unprecedented ways."
Read more here.