NM's Space Industry Opportunity for Growth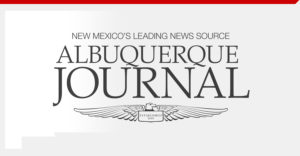 NM's space industry opportunity for growth
Albuquerque Journal, By Randy Trask / Member, New Mexico Angels; Executive Director, Q-Station. Published September 12, 2022
Editor's Note: Throughout 2022, New Mexico Angels' members, investors and startup owners will be writing columns on economic development and startup opportunities in the state. The Angels unite individual investors to pool their resources, providing seed and early-stage capital to startup companies.
"I'm convinced that about half of what separates the successful entrepreneurs from the non-successful ones is pure perseverance." — Steve Jobs, co-founder, CEO, Chairman, Apple Inc. We could use a little more perseverance here in the land of enchantment.
Our ability to support and grow startups has long been a challenge we can't quite seem to perfect. We have tried a lot of things over the years, some with moderate success, but sadly, just when a company starts to get going with large contracts and opportunities, we then see a headline that they will be moving to California or Texas or some other state that can better support their growth. This is a far too familiar story for New Mexico entrepreneurship.
Why? It usually comes down to funding — who's paying the bills when a start-up gets funding.
Read full article here.