David Perez announced as next Chairman of the NM Angels Board of Directors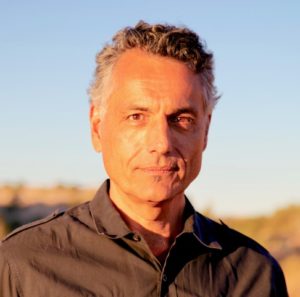 NM Angels is thrilled to announce our new Chairman of the Board of Directors, David Perez!
David Perez is an accomplished entrepreneur with a successful track record of starting and building B2C and B2B technology companies in the fields of healthcare technology, data analytics, and digital marketing. He is a passionate innovator adept at identifying and capitalizing on business opportunities.
With a strong background in sales, marketing, and branding, David also has experience in raising capital, mergers and acquisitions, SaaS platforms, software development, market research and education. As the CEO of The Santa Fe Group, David led the sale of the Shared Assessments program to One Trust in May 2021. In 2011, David started Seamless Medical Systems, and created the leading platform for patient check in and medical practice efficiency. Seamless was sold to a strategic buyer in early 2017. David founded Latin Force, the first Hispanic consumer digital marketing agency, which he sold in 2009. There he advised iconic brands seeking to engage Latino consumers, including: Nike, WellsFargo, Pepsi, Nestle and Nickelodeon. David won the 2014 Red Herring 100 North America Award for innovation at Seamless Medical and received the 2005 Hispanic Entrepreneur of the Year award from Hispanic Magazine. He has given a TED Talk and delivered the commencement address to the University of Vermont School of Business Class of 2007.
A graduate of the University of Vermont and the father of two teenagers, David is a musician and enjoys fly-fishing and skiing.