The Executive's Desk: New Mexico needs a consumer packaging incubator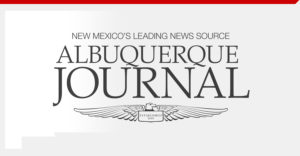 The Executive's Desk: New Mexico needs a consumer packaging incubator
Paul Silverman in the Albuquerque Journal. March 5, 2022.
Paul Silverman has been an investor with NM Angels for 12 years and is the CEO of Bee Clean, an Albuquerque-based hand sanitizer manufacturing company established in January 2020 and now being distributed in all 50 states, with distribution to Taiwan and Dominican Republic coming soon. 
"New Mexico is booming. Companies are moving here. People are moving here.
Modern New Mexico has created a dichotomy of jobs with lots of high-paying tech jobs and too many low-wage jobs, with not much in between. Within this is a silver lining of which we have not taken advantage.
The consumer packaging incubator will directly address a major need of innovators and entrepreneurs and support their rapid growth. As business leaders, let's get together and support another growth segment."
Read more here.